Posts for tag: teeth whitening
By Mai Family and Sedation Dentistry
June 11, 2017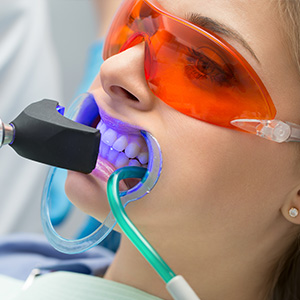 Your teeth were meant to shine! Tooth enamel's polished translucence, framed by the dentin layer beneath it, has a way of vibrantly catching the light when you smile. But tooth wear and structural changes as you age can dim that shine. Add to that staining caused by foods and beverages or disease and your smile could further lose its luster.
On your supermarket or pharmacy oral hygiene aisle you'll find dozens of products promising to restore that lost luster, including toothpastes, whitening kits or even chewing gum. While such products work to some degree, our dental office may have the right solution for you: a safe and effective treatment for whitening teeth.
Why see us for teeth whitening? For one, professional whitening solutions contain a higher concentration of bleaching agent (usually 35-45% hydrogen peroxide) than home kits. We usually apply it in a gel form directly to the teeth while using barrier devices like dams to protect the lips and other soft tissue from irritation. We may then apply heat or light to the applied gel to enhance the release of peroxide into your enamel.
This professional procedure can often give you a brighter smile in fewer sessions than a home whitening kit — and it may last longer. What's more, we can control the level of brightness to produce only a subtle change or a dazzling "Hollywood" smile — whatever your preference.
Like a home kit, this procedure bleaches staining on the outer surface of enamel, known as extrinsic staining. But you can also have discoloration deep within a tooth, known as intrinsic staining, caused by a variety of reasons like tetracycline use early in life or complications from a root canal treatment. Home kits or even the professional treatment described above can't whiten intrinsic staining.
For intrinsic staining you'll need a special procedure that places a bleaching agent inside the tooth. Depending on the extent of staining the procedure could require more than one session.
To find out what kind of discoloration you have, visit us for a full examination. We'll then be able to give you your options for putting the shine back in your smile.
If you would like more information on teeth whitening, please contact us or schedule an appointment for a consultation. You can also learn more about this topic by reading the Dear Doctor magazine article "Teeth Whitening."
By Mai Family and Sedation Dentistry
December 04, 2016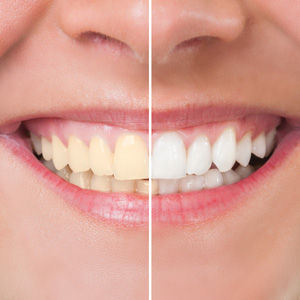 Whitening can transform the dullest teeth into a dazzling smile fit for a Hollywood star. But before you undergo a whitening procedure, you might have a few questions about it. Here are the answers to a few of the most common.
How white can I go? In an office application we can adjust the solution and application time to control the level of shade (dark or light) from subtle to dazzlingly bright. The real question, though, is how much color change will look best for you? A good rule of thumb is to match the shade in the whites of your eyes.
Whitening will improve poor dental conditions…right? Not necessarily. Besides foods, beverages or poor hygiene, decay, abscesses or problems from root canal treatments can also cause discoloration. In some dental situations, whitening could make your smile less attractive. If, for example, you have exposed roots due to gum recession, those areas won't bleach like the enamel and could make their exposure stand out more. Better to try and repair these problems before whitening.
What effect will teeth whitening have on my dental work? None â??composite or ceramic materials won't lighten. The real concern is with creating a situation where whitened natural teeth don't match the color of dental work. Depending on the location of your veneers, crowns or other bridgework you could have a color mismatch that will look unattractive. We would therefore need to take your dental work into consideration and adjust the shading accordingly.
Will teeth whitening work on any stained teeth? That depends on the cause of the staining. If it's on the enamel, then external bleaching techniques should work. If, however, the discoloration comes from inside the tooth, then only a dental procedure that applies a bleaching agent inside the tooth can alleviate that kind of discoloration.
So after whitening, I'm good to go? Well, not permanently. Eventually the brightness will diminish or fade, usually in six months to two years. You can, of course, prolong the fade rate by not using tobacco, cutting back on staining beverages like red wine, tea and coffee, practicing daily oral hygiene and visiting us for regular office cleanings and other dental work. We can also touch up your existing whitening during your visits.
If you would like more information on teeth whitening, please contact us or schedule an appointment for a consultation. You can also learn more about this topic by reading the Dear Doctor magazine article "Important Teeth Whitening Questions…Answered!"
By Mai Family and Sedation Dentistry
November 19, 2016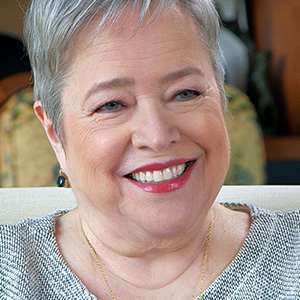 Academy Award-winning actress Kathy Bates knows how important it is to present your best face to the world — and one of the most important features of that face is a beaming smile. But there came a point when she noticed something was a little off. "I've always had good teeth, but it seemed to me as I was getting older that they weren't looking as good," Kathy explained in a recent interview with Dear Doctor magazine.
That's when she decided it was time to take action. Kathy had orthodontic treatment when she was in her fifties, and she keeps her smile bright with tooth whitening treatments. She uses a kit provided by her dentist with a safe, effective whitening solution.
Of course, a bright, healthy smile looks great anywhere — whether you're on the red carpet or "off the grid." And you don't have to be a Hollywood star to have professional whitening treatments. In fact, teeth whitening is one of the most popular and affordable cosmetic treatments modern dentistry offers.
The basic options for professional teeth whitening include in-office bleaching or take-home kits. Both types of dentist-supervised treatments offer a safe and effective means of getting a brighter smile; the main difference is how long they take to produce results. A single one-hour treatment in the office can make your teeth up to ten shades lighter — a big difference! To get that same lightening with at-home trays, it would take several days. On the plus side, the take-home kit is less expensive, and can achieve the same results in a bit more time.
It's important to note that not all teeth can be whitened with these treatments. Some teeth have intrinsic (internal) stains that aren't affected by external agents like bleaches. Also, teeth that have been restored (with bonding or veneers, for example) generally won't change color. And you can't necessarily whiten your teeth to any degree: Every tooth has a maximum whiteness, and adding more bleach won't lighten it beyond that level. Most people, however, find that teeth whitening treatments produce noticeable and pleasing results.
What about those off-the-shelf kits or in-the-mall kiosks? They might work… or they might not. But one thing's for sure: Without a dentist's supervision, you're on your own. That's the main reason why you should go with a pro if you're considering teeth whitening. We not only ensure that your treatment is safe — we can also give you a realistic idea of what results to expect, and we will make sure that other dental problems aren't keeping you from having a great-looking smile.
How often does Kathy Bates see her dentist for a checkup and cleaning? "I go about every four months," she noted. "I'm pretty careful about it." And if you've seen her smile, you can tell that it pays off. If you would like more information about teeth whitening, please contact us or schedule an appointment. You can learn more in the Dear Doctor magazine articles "Important Teeth Whitening Questions Answered" and "Teeth Whitening."