Posts for: April, 2017
By Mai Family and Sedation Dentistry
April 27, 2017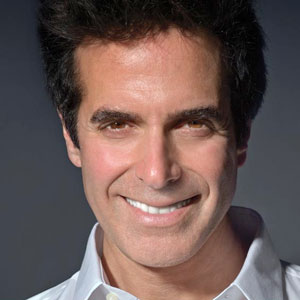 You might think David Copperfield leads a charmed life:Â  He can escape from ropes, chains, and prison cells, make a Learjet or a railroad car disappear, and even appear to fly above the stage. But the illustrious illusionist will be the first to admit that making all that magic takes a lot of hard work. And he recently told Dear Doctor magazine that his brilliant smile has benefitted from plenty of behind-the-scenes dental work as well.
"When I was a kid, I had every kind of [treatment]. I had braces, I had headgear, I had rubber bands, and a retainer afterward," Copperfield said. And then, just when his orthodontic treatment was finally complete, disaster struck. "I was at a mall, running down this concrete alleyway, and there was a little ledge… and I went BOOM!"
Copperfield's two front teeth were badly injured by the impact. "My front teeth became nice little points," he said. Yet, although they had lost a great deal of their structure, his dentist was able to restore those damaged teeth in a very natural-looking way. What kind of "magic" did the dentist use?
In Copperfield's case, the teeth were repaired using crown restorations. Crowns (also called caps) are suitable when a tooth has lost part of its visible structure, but still has healthy roots beneath the gum line. To perform a crown restoration, the first step is to make a precise model of your teeth, often called an impression. This allows a replacement for the visible part of the tooth to be fabricated, and ensures it will fit precisely into your smile. In its exact shape and shade, a well-made crown matches your natural teeth so well that it's virtually impossible to tell them apart. Subsequently, the crown restoration is permanently attached to the damaged tooth.
There's a blend of technology and art in making high quality crowns — just as there is in some stage-crafted illusions. But the difference is that the replacement tooth is not just an illusion: It looks, functions and "feels" like your natural teeth… and with proper care it can last for many years to come.  Besides crowns, there are several other types of tooth restorations that are suitable in different situations. We can recommend the right kind of "magic" for you.
If you would like more information about crowns, please contact us or schedule an appointment for a consultation. You can also learn more about this topic by reading the Dear Doctor magazine articles "Crowns & Bridgework" and "Porcelain Crowns & Veneers."
By Mai Family and Sedation Dentistry
April 12, 2017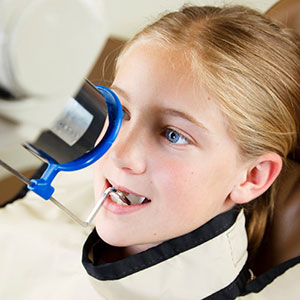 X-ray imaging is a routine part of a child's dental care — and it undeniably makes a difference in preventing and treating dental disease. It's so routine, we can easily forget they're being exposed to an invisible form of electromagnetic radiation.  And just like other sources of radiation, too much x-ray exposure could increase the risk of cancer.
But while it's possible for your child to be over-exposed to x-rays, it's highly unlikely. That's because healthcare professionals like dentists adhere to a standard known as ALARA when considering and administering x-rays. ALARA is an acronym for "as low as reasonably achievable." In other words, we only want to expose a patient to the lowest and safest levels of x-ray dosage and frequency that will achieve the most benefit.
To achieve that standard, professional dental organizations advocate the use of x-rays only after a clinical examination of the patient, as well as a thorough review of their medical history for any usage of x-rays for other conditions. If x-rays are warranted, we then take further precautions to protect the patient and staff, and only use the type of x-ray application that's absolutely necessary. For most children that will be a set of two or four bitewing radiographs, which are quite effective for detecting decay in back teeth.
This dosage of radiation in a session of bitewing radiographs is roughly a fifth of the background radiation in the environment a child may be exposed to every day. By spacing these sessions at least six months apart, we're able to achieve a high level of decay detection at a safe and reasonable amount of x-ray exposure.
On top of that, the digital advances in x-ray imaging have reduced the amount of radiation energy needed to achieve the same results as we once did with film. These lower exposure levels and the ALARA standard helps ensure your child's exposure to x-rays will be well within safe limits.
If you would like more information on the use of x-rays with children, please contact us or schedule an appointment for a consultation. You can also learn more about this topic by reading the Dear Doctor magazine article "X-Ray Safety for Children."